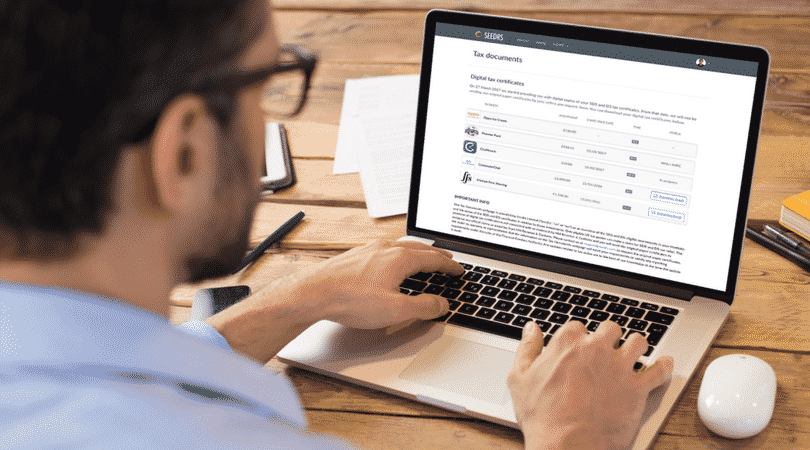 Making Tax Digital
Making Tax Digital for business is a Government project that will put all your tax information together in one place online.
Making Tax Digital is intended to bring the UK tax system into the 21st century by providing businesses with a modern, streamlined system to keep their tax records and provide information to HM Revenue & Customs (HMRC). The timetable for rolling Making Tax Digital has been amended to ensure that small businesses have more time to prepare for the changes.
The first to be affected will be small businesses and individuals with a turnover above the VAT threshold of £85,000, who will be required to keep digital records for VAT purposes from April 2019.
Why is HMRC introducing this?
Making Tax Digital is intended to help you better keep track of how much tax you owe, or how much you are due back, throughout the financial year.
Accurate Tax Information - 

Replacing paper-based bookkeeping with digital tax accounts will let you check the information HMRC holds about you is 100% correct.

Reduced Errors - 

Making Tax Digital's new reporting function will allow HMRC will to look at your tax information almost immediately, reducing human error from data input.

Easier to understand - 

HMRC anticipates taxpayers will better understand how much tax is owed within the digital tax account, much like online banking.

Easier contact with HMRC - 

Making Tax Digital will make it easier for you to contact HMRC online via webchats and secure messages.
When will it affect me?
On 13th July 2017, HMRC announced that it would be amending the original timeline for rolling out Making Tax Digital to give businesses more time to prepare for the changes once it completes a pilot scheme that began in April 2017:
Late 2017 - HMRC begins small-scale private testing of Making Tax Digital
Spring 2018 - HMRC starts a wider, live pilot of Making Tax Digital
Spring 2019 - Businesses with a turnover above the VAT threshold (currently £85,000) will have to keep digital records and only for VAT purposes
2020 - Further roll out of Making Tax Digital is expected to affect small businesses under the VAT threshold.
How we can help
Accountants etc. will work with you to prepare for Making Tax Digital. As small business owners ourselves, we fully understand what is required to manage your business records digitally. We've spent a great deal of time training and developing the right support services to help small businesses through this period of change.
The information provided above is based on current guidance from HMRC and may be subject to change.
Get a Free Online Quote today and see how much you could save each month!
Do you have a question? Speak to one of the team on Norwich 01603 931177
Click to Request a Call Back