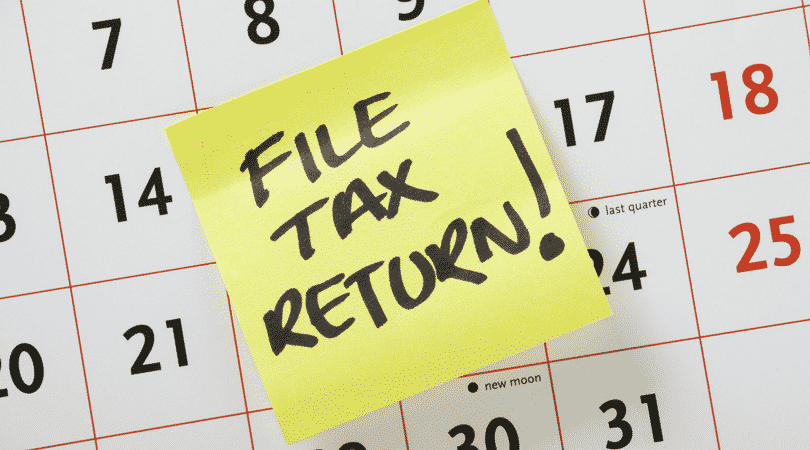 Why You Should Not Put Off Filling in Your Tax Return
Hands up anybody who actually enjoys filling in their tax return.
Hmmm, we don't see many hands in the air, which is hardly surprising. It is something that most of us put off until the last possible moment, but you shouldn't. You really shouldn't.
Here at Accountants etc. we advise all our clients to get their returns filled in as soon as possible, and we're here to help you do precisely that. You don't have to get it in until January, but there are several good reasons why you should be asking us to help you do it sooner than that.
When can you file your tax return?
You can actually file your tax return any time after April 6, 2017. If you are due a refund or changes in your year-to-year income tax, why would you want to put if off?
If you file your return early with HMRC, you are only obliged to pay any tax liability by the normal due date of January 2018. However, remember to keep track of payments on account.
Overpayments and tax refunds
Over-payments of tax can sometimes arise for both employees or directors when HMRC has made errors with their tax codes - and they do get things wrong. If you are a building subcontractor and operate under the Construction Industry Scheme (CIS), the chances are that you will be in a position to claim a tax refund. And the best news is that refunds are processed quickly after a tax return has been filed. Why wouldn't you want that money in your bank account as soon as possible. If you are due a rebate, Accountants etc. will tell you how much you can expect and we will take care of all the paperwork for you.
The best reason for not waiting until January is that it is HMRC's busiest time (because not everybody is as smart as you are) and that means their staff are working flat out. What does that mean for you? You will get your rebate, but you will have to wait longer for it.
If you complete a tax return, and your tax bill is below £1,000 and you don't pay much tax at source (such as PAYE), you will probably only make one annual tax payment in January.
What about sole traders and partnerships?
Things are different for sole traders and partners, who are normally expected to make additional payments in advance (the dreaded so-called 'payments on account') for next year's tax bill. There are two payments on account to make – one in January and another in July. These are estimated based on this year's position and will each be half of the current year's bill.
But if your profits vary and you want to improve your cashflow, you should get your tax return in as soon as possible and, in an ideal world, before July. That way if the actual figure turns out to be lower, you can revise your July payment on account.
Get a Free Online Quote today and see how much you could save each month!
Do you have a question? Speak to an accountant on Norwich 01603 931177 or Request a Call Back